CrossFit Kids
CrossFit Kids is a program designed to teach kids about health and wellness. In the CrossFit kids classes the kids will participate in a daily workout (WOD) that is programmed for the youth. Most movements are done with body weight or very light weights.
CrossFit Kids is available Monday through Thursday.
Ages 5-7: 4pm to 4:30pm
Ages 8-12: 4:30pm to 5pm
*All age requirements are on a case-by-case basis determined by our coaches. Minimum age requirement is 5 years old, but child must complete a trial to determine if they are ready to join. If your child is transitioning into Big Kids Class, they must complete a trial as well to determine if they are ready to join the older kids. We want to make sure each child gets the most out of their CrossFit workouts!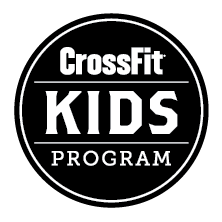 Register for the CFM Summer Camp!
June18-29 2018 from 9 AM to 12:30 PM Monday through Friday
Cost $275 for the first child and $50 for each additional child.
Activities include:
Snack Prep
Daily WODs
Games
Introduction to new sports
Much more
If you have any questions please let Lacee, Ken or Damon know.